Website Creation & Artwork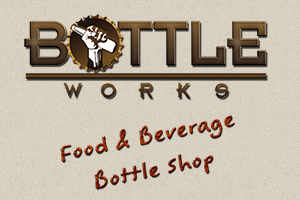 BOTTLEWORKS: Website
BOTTLEWORKS Food & Beverage is a Bottle Shop located in North Central Pennsylvania. They pride themselves for serving up the best hoagies & cheesesteaks in Central Pennsylvania, as well as for selling over 1000 craft beers from all around the world. At Bottleworks, guests can pull up a chair and dine in while enjoying one of the many craft beers on draft, or call ahead for take-out food and mix-and-match 6-packs to go. Bottleworks also has a Growler Station!
The owners of Bottleworks wanted a new website that carried over their store's theme of warm, comfortable wood-working, a fantastic place to come and browse over a 1000 different craft beers and hard ciders and a friendly place to pull up a chair, at the bar or at a table, to enjoy a glass of beer and a delicious sandwich.
WEBSITE DESIGN & GRAPHICS
88 Dragon works hard at creating effective and successful web pages and web site banners / graphics for a variety of business types. We feel that the best way to promote our web services is through our client's sites. Where we stand out from the other web site design companies is in our service... your business is important to us. We want you to succeed. If you succeed, we succeed! 88 Dragon is proud to say that we are always available to our clients! See our Web Site Gallery page for more information.